A dramatic ivory wedding gown took things to a whole new level, 8,095.4 metre (26,559.7 feet) long wedding dress train, now regarded as the world's longest.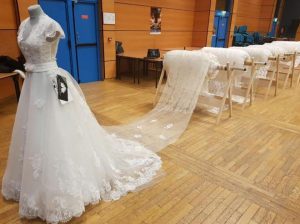 On 9 December, 2017, construction company Dynamic Projects unveiled an elaborate wedding gown with a 8km-long train at Caudry, a French town famous for its production of lace.The gown's train took two months to create and required the meticulous work of 15 seamstresses, Guinness Book of World Records website reported. The train, all made of donated lace, was then attached to a wedding dress using a decorative belt.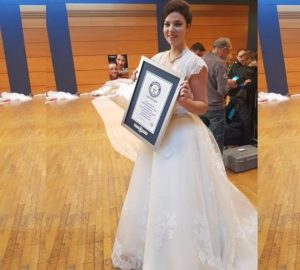 A bride in China held the world record for the longest wedding-dress train at 4,680 metre (15,354 feet 4 inch), before this latest record-setter.