The glamour capital of the country is about to witness the finale of the most prestigious beauty pageant on 23th June, 2019 at Infiniti Mall, Malad West. Yes, we are talking about none other than the Mumbai edition of the distinguished Miss Fabb 2019. Miss Fabb a name synonymous with beauty, glamour, the spirit of the ramp and is proud to be one of the most non bias beauty contests out there.
Miss Fabb is a brainchild and concept of Yash and Vaishali (of Qnox Advertising, a Mumbai based advertising company).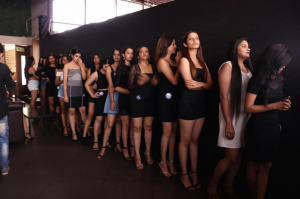 The contest is divided in the categories of Miss Fabb, Mrs Fabb and Mr Fabb as the names imply. A total of 80 contestants including all these categories will be seen walking the ramp at Infiniti Mall, Malad West on 23rd June, 2019. The auditions of the contest which saw around 800 participants were held on 9th June, 2019 at Glasshouse Lounge, Malad West. The final 80 were selected by the observant jury on that day.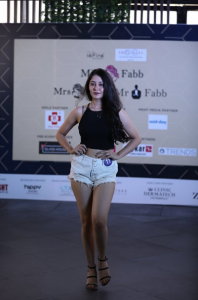 The finale of the contest is divided in three rounds, which include introduction, walk and a Q and A round, to evaluate the overall personality of the contestant.
These selected finalists went through rigorous training sessions at the chic and dazzling lounge The Xiith Floor Lounge, Malad West, which included working on their stage presence, posing on the ramp, tackling the questions in the Q and A round. Not only this, the contestants had their smiles fixed and checked by the proficient doctors at Royal Dental Clinics, Malad East. Afterall a gorgeous smile can take you places.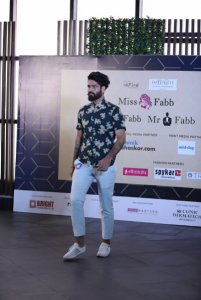 Royal Dental Clinics a reputed dental clinic since more that two decades, will also award the best smile award and one of the models from the contest will be the face of Royal Dental Clinics for a year.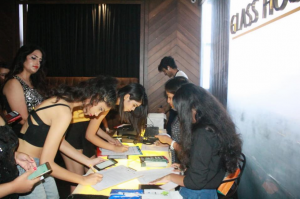 The Mumbai finale will see these sensational beauties and dapper dudes in marvellous attire by leading fashion brands which include, Reliance Trends, Ethnicity and Spykar Jeans.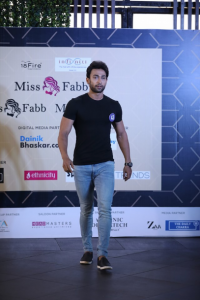 The event will be judged by top models and renowned personalities from various spheres such as glamour, entertainment, business and dentistry.
With the stage set, the lights on, Mumbai is ready to witness one the most dazzling evenings in the fashion and glamour arena, it will be well worth the wait to find out who gets crowned these prestigious titles of Miss Fabb, Mrs Fabb and Mr Fabb, Mumbai 2019 on 23th June, 2019. Mumbai grace yourself as the evening of 23th June, 2019 will give birth to three new celebrities viz Miss Fabb, Mrs Fabb and Mr Fabb Mumbai, 2019. All eyes on the ramp now.