Entertainment News
Trending
Sunny Deol Responds to Dharmendra's On-Screen Kiss with Shabana Azmi in Rocky Aur Rani Kii Prem Kahaani: 'My Dad is Fearless'
Sunny Deol Applauds Dharmendra's Boldness in Kissing Scene with Shabana Azmi in Rocky Aur Rani Kii Prem Kahaani. Here's His Take on His Father's Fearless Personality.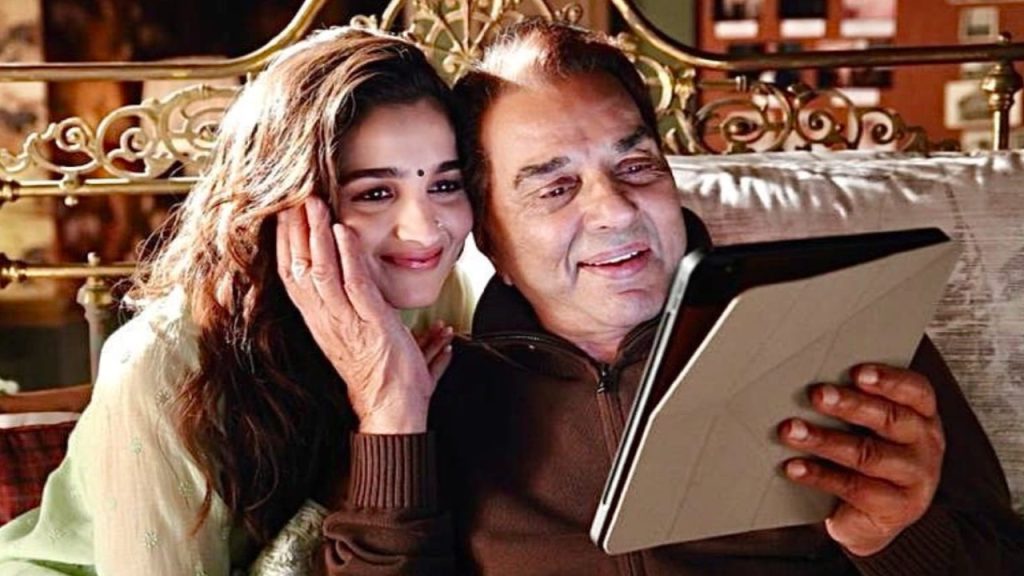 Sunny Deol Praised Dharmendra's Bold Scene with Shabana Azmi in Rocky Aur Rani Kii Prem Kahaani. In an interview with NDTV, Sunny mentioned that he hadn't watched the film but heard about his father's kissing scene. He described Dharmendra as someone who can carry off anything with humbleness and honesty, adding that he's the only actor who can pull it off.
When asked if he discussed the scene with his father, Sunny Deol responded that he couldn't talk to his dad about it, considering his personality and ability to handle any situation with grace and sincerity.
Rocky Aur Rani Kii Prem Kahaani portrays Shabana Azmi and Dharmendra as lost lovers who reunite after years due to the love story between their grandchildren, portrayed by Alia Bhatt and Ranveer Singh.
The film features Jaya Bachchan as Dharmendra's wife and showcases the chemistry between Dharmendra and Shabana, including their kissing scene, which has been a topic of discussion among various celebrities.
Dharmendra himself spoke about the kissing scene and mentioned that there was no awkwardness during the shoot. He stated that the unexpected nature of the scene created an impact, and the audience appreciated it, much like his previous kissing scene in the film Life In A Metro with Nafisa Ali.