Vidya Balan starrer Shakuntala Devi teaser released
First teaser of Vidya Balan upcoming biopic on late Shakuntala Devi, who was known as the 'human computer' due to her prodigious mathematical abilities is out. Helmed by Shakuntala Devi.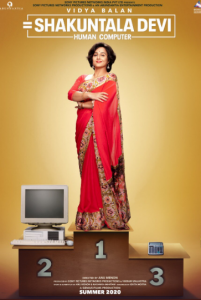 Shakuntala, born on November 4, 1929, was known for her incredible skills in calculation from a young age. She had no formal education, but that did not stop her from making herself known globally as a genius. She earned a place in the 1982 edition of The Guinness Book of World Records. Apart from being a mathematician, she was also an astrologer and authored several books, including cookbooks and novels.