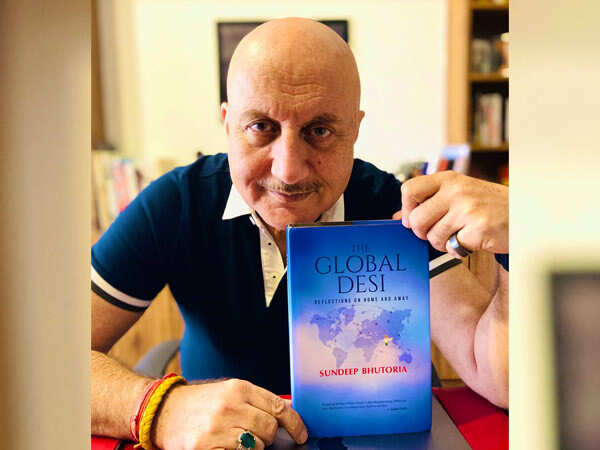 If you're a bibliophile who just can't get enough of the sweet smells of books, the cracking of a new page being turned over and the world of paper and words, we have something exciting for all of you. And not just avid readers, if you've recently picked this new hobby of spending some quality time with a book, this is just the right place for you.
Anupam Kher, who is not just a celebrated actor but a published author as well, picked out some books that he considered must-read for all avid readers. One of the most intriguing books he recommended on his social media was Global Desi by Sundeep Bhutoria. Hailing Sundeep Bhutoria's sharp take on travel, food and social issues that lie in between. Bhutoria, a renowned culturist known for his contribution towards providing a platform to Indian literature and performing arts, writes about his travel memories taking readers on a journey of discovery and exploring Indian food in the cities he visited.
Along with this, he also recommended Anushka Dhar's Take Me Home and Neena Gupta's autobiography, Sach Kahun Toh. Diverse and unique, Dhar who is only 16 writes about NH44, the route taken by Pandit migrants who were compelled to leave the Valley. Dhar discusses her own roots, Kashmiri Pandit lineage and explores the reasons that led to the mass exodus. Neena Gupta shares anecdotes from her journey to success and what shaped her to be the actor she is today.
Ananth Mahadevan's Once Upon A Primetime is another book that Anupam Kher spoke about on his social media. The book beautifully captures the story of the rise and eventual qualitative demise of television, through his own journey.
So which one are you getting your hands on first?