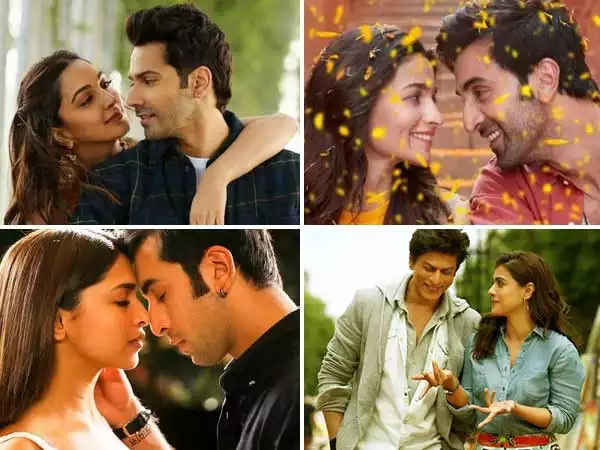 Bollywood has shaped a perception of love that involves butterflies in the stomach, cute and over the top professions of one's feelings and soulful music that plays in the background every time things seem to go right. Now we all know that real life isn't always like the movies but there's nothing like a cosy, heartwarming Bollywood romance to make you hopeful! And it's no longer unrealistic plotlines and unrelatable concerns, we have evolved from Kuch Kuch Hota Hai and are coming up with more relatable movies that still retain their touch of charm, innocence and old-school romance. Here's a list of some iconic Bollywood romantic movies that are a must-watch.
Yeh Jawaani Hai Deewani
A movie that can truly be called a modern-day cult classic, starting off the list with this movie is a no-brainer. The movie that revolves around Kabir, also known as Bunny (Ranbir Kapoor) and Naina (Deepikapadukone) is a tale of a modern-day love story with old school romance.Naina, a nerdy timid girl falls in love with free-spirited Bunny, but problems arise when they both have separate passions and goals. Eight years later, when the date brings them together, old memories unravel and fresh opportunities arise for them to rekindle their love. The story will make you smile, laugh, cry and sing along as four friends go on their journey of self-discovery, learning and love.
I Hate Luv Storys
Contrary to the title, this is definitely a love story we love! The Sonam Kapoor and Imran Khan starrer highlights the emotion of opposites attracting as two completely different people start growing closer. While Jay (Imran Khan) is a man who despises all things mushy and romantic, Simran (Sonam Kapoor) is a true romantic at hear A movie that is more relevant than ever in today's time where passions, personal space and the ability to grow independently is an important aspects of a healthy relationship. This movie features Abhay (Imran Khan) and Aaliya (Deepika Padukone) as a couple in a long-term relationship, who are still hesitant about marriage.When Aaliya moves to Australia for a life-changing career opportunity, Abhay grows insecure. The increasing differences cause a rift between the two, but eventually, they find their way to each other. The movie which was truly ahead of its time is a modern tale with a classic happy ending.