India News
'Complete Waste of Thought': Gambhir Indirectly Dismisses Shastri's Idea About India's World Cup Batting Order
Labeling Shastri's theory as 'pointless,' Gambhir emphasized that the player's handedness, whether right or left, is of no significance.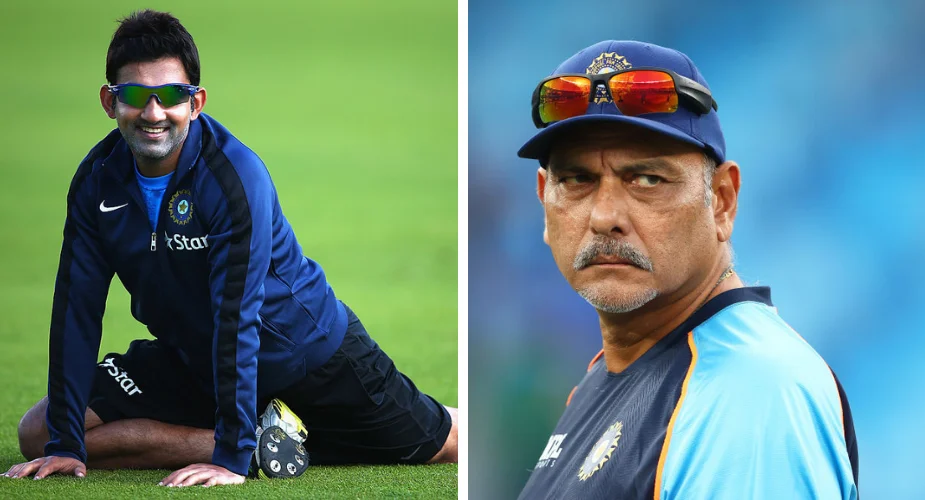 Gautam Gambhir, the former India opener, dismissed Ravi Shastri's concept of incorporating three left-handers into India's batting lineup for the Asia Cup and World Cup. In response to a query regarding Tilak Varma, Gambhir labeled the idea as "futile." Although he didn't directly mention Shastri, it was the ex-India head coach who advocated for the inclusion of at least three left-handed batsmen in India's top seven before the Asia Cup squad selection. Shastri remarked on a Star Sports show, "There are three other positions where I think two left-handers have to come in. If you have persisted with Ishan Kishan for the last six to eight months, and he's going to keep wickets, he comes in, in any case. But, get two left-handers. Including Jaddu, there should be three left-handers in the top seven."
The former India all-rounder also cited Shikhar Dhawan's example, noting that the left-hander's injury after scoring a century against Australia in the previous ODI World Cup severely impacted India, as they lacked left-handers in the top three.
Gambhir, however, asserted that the handedness of the player, whether right or left, is inconsequential. He emphasized that when selecting squads for crucial tournaments like the Asia Cup and World Cup, the focus should be on the player's form and impact.
"It is not crucial whether the player is a left-hander or a right-hander. The ongoing debate about needing three left-handers is a completely futile notion. What matters is the quality of the player, not the number of left-handers. A skilled player, whether left-handed or right-handed, will excel in all conditions. So, if Iyer or Rahul perform well, pick them. There's no necessity to include left-handers if they are out of form. I don't believe there was even a need to initiate this discussion about left-handers. If you desired left-handers, you also have Yashasvi Jaiswal. Quality and form should always be the focus, not quantity," Gambhir expressed on Star Sports.
Gambhir was also questioned about Tilak Varma's selection, whether it was a commendable decision due to his left-handedness or because he is in excellent form and can make a significant impact in the middle-order. He commented, "If they have chosen Tilak Varma, then he should certainly get opportunities in the Asia Cup. If he performs and stands out among other batters, then it's worth taking a chance on him for the World Cup."
India has named a 17-member squad for the Asia Cup, including players like Iyer, KL Rahul, Suryakumar Yadav, and Tilak. Both Iyer and Rahul are returning from prolonged injury breaks, and BCCI chairman of selectors Ajit Agarkar indicated that Rahul has encountered a new injury concern and might not be available for India's Asia Cup opener against Pakistan.