Entertainment News
From replacing expletives and dialogues, to adding disclaimers and modifying frontal nudity CBFC modifies Kuttey
Last week,  There was a lot of curiosity to know what had been cut or censored from the film, especially after CBFC chairperson Prasoon Joshi had confirmed that some modifications had been carried out, as per the existing guidelines.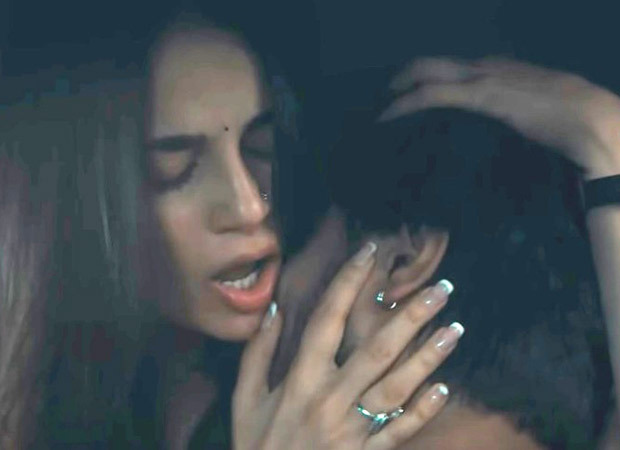 And now, brings to you the censor report of Kuttey, which releases this week. As per the cut list, some 10 changes were carried out by the makers. However, most of them involve adding or modifying disclaimers. In the beginning, a disclaimer was added stating that the filmmaker or any person associated with the film does not intend to insult or malign the image of the police or class of person(s) in any manner whatsoever. The other disclaimer states that no one from the film encourages or promotes the involvement of children in any form of crime. An anti-drug disclaimer was added while the font size of the anti-smoking ticker was increased during the smoking scenes.
As for the audio changes, the cuss word 'm*******d' was replaced with 'b******d'. Interestingly, in some scenes, 'b******d' has been uttered by characters and these words have been replaced with 'b******e' and 'harami'. And that's not all. 'B******d' has been muted at places where 'it was not directly intended for a person'. It has also been removed from the subtitles in such dialogues.
Another audio change was done in the dialogue 'Naya naya musalman' and it was replaced by 'Naya naya pandu'. Lastly, the mention of Madhya Pradesh and Chhatisgarh has been removed from the scene of the Prime Minister's speech.
The film also has a visual change. The scenes of frontal nudity in the intimate scenes have been 'modified suitably'.
After these changes were carried out, the CBFC passed Kuttey with an 'A' certificate on December 30, 2022. The length of the film, as mentioned on the censor certificate, is 112 minutes. In other words, Kuttey is 1 hour and 52 minutes long.
Kuttey stars Arjun Kapoor, Tabu, Konkona Sen Sharma, Radhika Madan, Naseeruddin Shah, Kumud Mishra and Shardul Bhardwaj. It marks the directorial debut of Vishal Bhardwaj's son, Aasmaan Bhardwaj and releases in cinemas on January 13.