Entertainment News
Trending
The internet is abuzz with reactions after an old video of Kareena Kapoor allegedly using the 'n-word' has surfaced. People are expressing shock and concern over her casual use of the term in the video.
Kareena Kapoor is currently facing backlash as an old interview clip has resurfaced, showing her using the 'n-word' casually during a conversation about colourism with Masaba Gupta. The video has stirred up controversy and has sparked discussions about the use of inappropriate language in such contexts.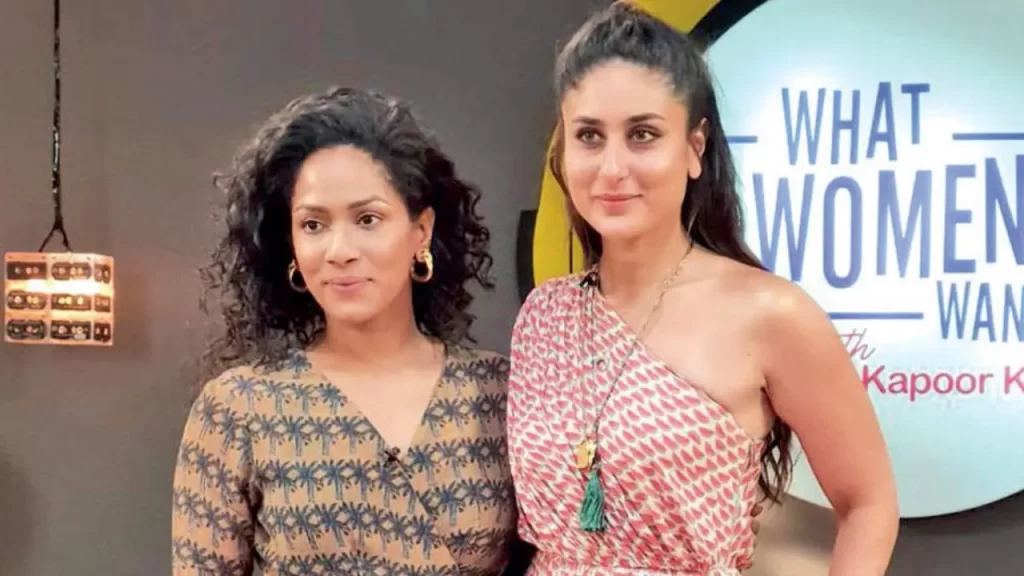 An old episode of Kareena Kapoor's chat show, "What Women Want," from 2020, is gaining attention on Twitter after a clip resurfaced featuring a discussion with fashion designer and actor Masaba Gupta about online trolling and colourism. In the clip, Kareena casually used the 'n-word' while acknowledging its offensive nature, which has not been well-received by Twitter users.
During the conversation, Kareena inquired about racist comments directed at Masaba due to her 'half-Indian, half-West Indian' lineage, as she is the daughter of actor Neena Gupta and veteran West Indies cricketer Viv Richards. Masaba spoke about her bewilderment regarding Indians' obsession with fair skin and their tendency towards racism, especially considering that a significant portion of the Indian population has dark skin.
Masaba mentioned that she often faced derogatory terms like 'negro,' which is now banned in most places, and people also compared her to apes and monkeys, something she found hurtful.
Kareena interjected, agreeing with Masaba's point and mentioning that the 'n-word' is also banned. The discussion highlighted the offensive nature of such language and the harm it causes.
The clip, which recently resurfaced, has generated mixed reactions on Twitter. Some criticized Kareena's use of the 'n-word' even in a contextual discussion, while others defended Masaba's right to address her own experiences. Some Twitter users expressed disappointment with Kareena's question and perceived her comments as reflecting a preference for fair skin.