Entertainment News
Hrishikesh Mukherjee and his mentor, Amitabh Bachchan: The guiding figure who propelled Big B into the limelight and shared laughter during the climax of 'Anand'.
On Hrishikesh Mukherjee's birth anniversary, revisiting his relationship with Amitabh Bachchan. The director saved him from being just the 'angry young man'.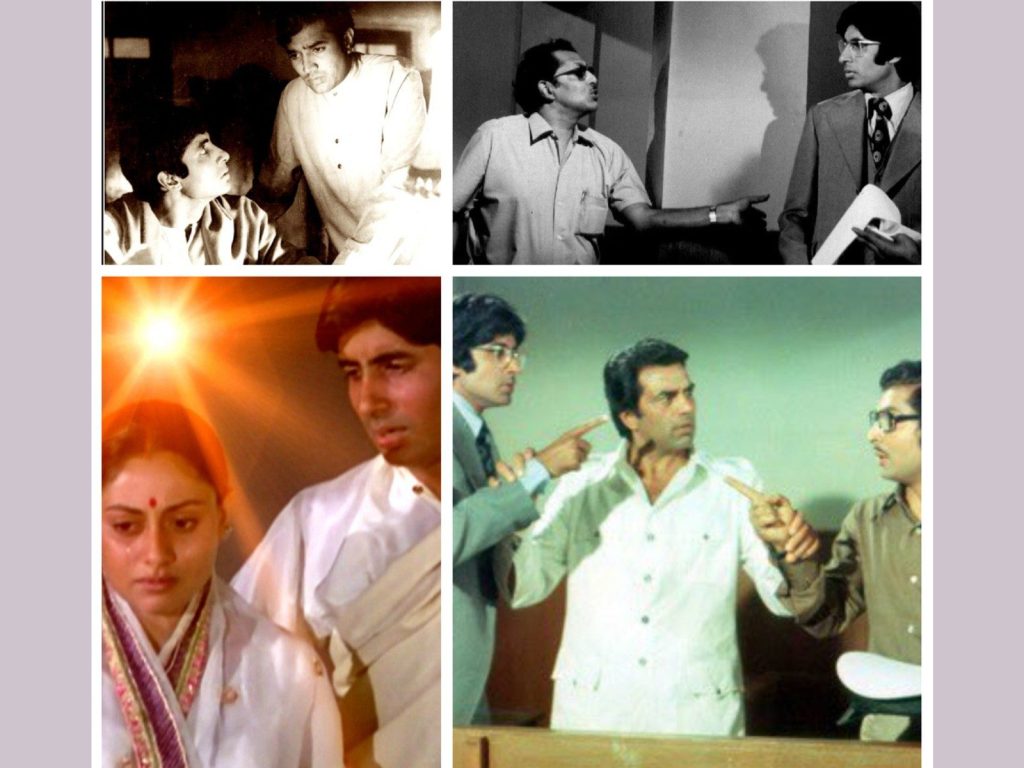 As Anand breathed his last, it was his Babu Moshai who sat by his bedside and cried copiously at his friend's demise. In that moment, we all were with Babu Moshai for we could all feel his sorrow, as if we had lost a loved one in Anand. But to everyone's surprise, what happened during the shoot of this scene was just the opposite. Amitabh Bachchan, who played Babu Moshai, and Rajesh Khanna, who played the titular character, were being shot from the top angle by director Hrishikesh Mukherjee. Bachchan's character was supposed to have an emotional release but such is the magic of the movies that we didn't even know that this whole time, Rajesh and Amitabh were laughing uncontrollably. "The truth is that I was, in fact, both Rajesh and I were, laughing hard. My chin was tickling his stomach," Amitabh Bachchan recalled in a chat with Rediff in 2000.
This film started a collaboration between Bachchan and Mukherjee that lasted for many years. In fact, Bachchan and Mukherjee worked together in eight films and all of those eight characters played by Bachchan were distinct from each other. Bachchan's first brush with stardom was with 1973's Zanjeer but as the years went by, the 'angry young man' label stuck. And so, filmmakers like Prakash Mehra, Manmohan Desai, and even Yash Chopra, along with writers Salim-Javed, kept repeating the same formula over and over again. In the midst of this, Hrishikesh Mukherjee pushed Bachchan as an actor and experimented with him in roles that weren't always heroic.
Like in the 1973 film Namak Haraam, which repeated the on-screen jodi of Rajesh and Amitabh, the Sholay actor was cast as a rich businessman's son who is in for a rude awakening when he realises how the unprivileged class is treated by the affluent people ruling the society. His Vicky was almost a precursor to Vijay, and Bachchan too reiterated the same in a blog entry in 2009. "Zanjeer may have coined a new phrase for me, but the seeds of the 'angry young man' were sown in Namak Haram," he wrote.
Or even a film like Abhimaan, which is still one of the most nuanced Hindi films on relationships, Bachchan played a successful singer who is jealous of his wife's success. His Subir refuses to let Uma (Jaya) back in his life, and only gives in when they lose a baby. Subir was nowhere close to being the hero of this tale, and thus, it gave Amitabh a chance to play a complex man who just couldn't let go of his ego. Abhimaan released soon after Amitabh and Jaya got married in real life, and Mukherjee was the first one to know about it after their parents. In a 1998 interview with Filmfare, Mukherjee said that when he learnt about the wedding from Amitabh, he told Jaya, "I'm not coming to the marriage from your side, I'll be there from my son's side." For Amitabh and Jaya, Mukherjee was their "gurupita" as he was the one who gave them both their big break – with Anand and Guddi respectively.
In the year when Amitabh had two of the biggest hits of his career – Sholay and Deewar, Mukherjee presented Amitabh in a way that was the antithesis of the 'angry young man'. Chupke Chupke and Mili both released in the same year and gave Bachchan one of the most wholesome years that any actor could hope for.
Mukherjee was known as an economical filmmaker who never wasted raw stock, had his actors giving in shots in the same costumes that they were already wearing and famously did not waste his time in explaining scenes to his actors. "He would tell us, 'Stand here…', 'Walk this way…', 'Say it like this…' And we did. That was his style of working. That's the way he directed us. Our input was zero," Bachchan said in the same Rediff interview but added that if it was a role like Mili, he would sit with the actor and guide him through each scene. Mili had Bachchan playing the role of an alcoholic who goes through a change of heart after he meets the titular character. In Chupke Chupke, Bachchan played a supporting role in a comedy film that is still regarded as one of his best comic performances.
Hrishikesh Mukherjee himself believed that the way other filmmakers worked with Bachchan, they "reduced him to a stunt man" and couldn't tap his full potential. He believed that the other directors of the time "tried to exploit his image", which is probably why every time he worked with Bachchan, he gave him something new to present. But not all those experiments worked out. Their 1977 film Alaap failed at the time as Mukherjee was told that he "made a blunder by making him sing classical songs in Alaap when he was busy holding guns and booze bottles in other films." But even then, it wasn't the end of their journey. The duo worked together in Jurmana and Bemisal after this.