Sports News
NADA demand of testing Indian cricketers rejected by BCCI
The BCCI has said that government body has no jurisdiction to conduct dopes tests on Indian cricketers.In a letter written on November 8 to NADA chief Navin Agarwal, BCCI CEO Rahul Johri made it clear that there is no requirement for NADA to tests its cricketers since the board is not a National Sports Federation (NSF) and its present anti-doping system is robust enough.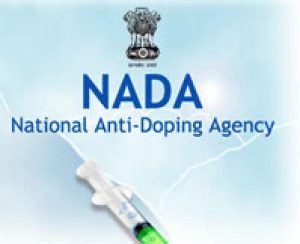 The BCCI response was prepared with instructions from Supreme Court-appointed Committee of Administrators.
Besides responding to the NADA chief, Johri also wrote back to the sports secretary, who had approached the BCCI in October to cooperate with NADA.
The Ministry had stated that lack of co-operation from BCCI on the subject may run the risk of NADA not complying with World Anti-Doping Agency (WADA) Code.
"Accordingly, the BCCI has engaged the services of same expert sample collection agency that is also engaged by the ICC to prove sample collection services viz, International Doping Tests and Management (IDTM)."The IDTM sends the collected samples for testing to a WADA accredited laboratory viz, National Dope Testing Laboratory (NDTL), as mandated by WADA. Since the CEO of NDTL is sports secretary, the dope testing for BCCI is conducted under the aegis of the Sports Ministry," wrote Johri.