Recently Malaika Arora held an early Christmas bash at her place, Karan Johar, Kareena Kapoor Khan and Karisma Kapoor attended the merry get together. Very soon, the internet was flooded with their jolly pictures.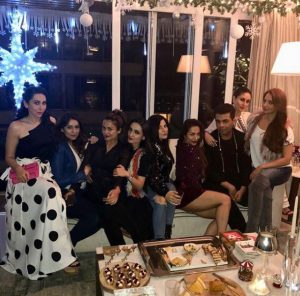 After photos of a Christmas bash held by Malaika Arora surfaced on the net, trolls attacked her for wearing a short dress. Nasty tongues were at work, and they found something objectionable about her maroon dress. One troll even wrote, "You should cover yourself Malaika! Look at yourself. Most of the times youre drunk or almost naked."
Another said, "What's with the stupid faces ? Malaika looks cheap. All the money but no class."
Several comments told her that she should "cover herself".