Singer Shaan spoke on the coronavirus awareness, his take on recreations and why 90s Indie pop songs are still nostalgic.
Singer Shaan has picked his guitar after a long time during the lockdown. When most of the artistes are looking for ways to keep their creative energies flowing while staying at home, Shaan says he is also trying to help with household chores.
In an exclusive interaction, the versatile singer shared his take on the trend of recreations and 90s Indie pop songs. He also spoke about his association with virtual concert Sangeet Setu by the Indian Singers Rights Association.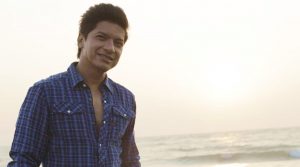 "As singers, as entertainers, it is a social and moral duty to spread entertainment and happiness. That is what we will be doing in dark times like this when people are very worried about the future. We can take their minds off that, and add some happiness to their lives. By now, everyone knows about washing hands and the lockdown. So now we have to make them aware of the PM-Cares fund, and we should contribute to that".