Sports News
Another injury sidelines Rafael Nadal at the Australian Open in the second round
Mackenzie McDonald defeated the Spaniard 4-6, 4-6, 5-7.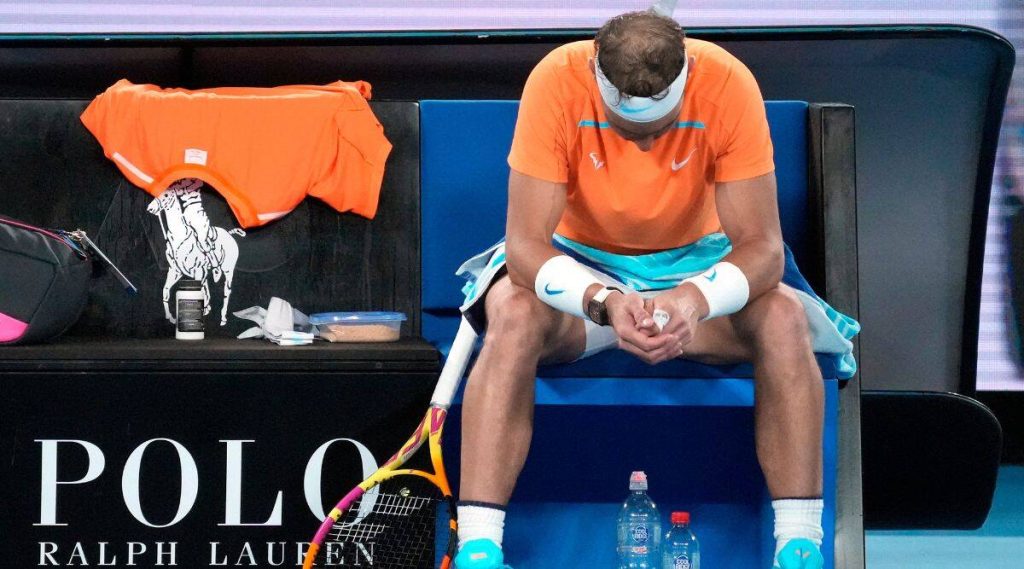 Rafael Nadal's Australian Open title defence came to a whimpering end on Wednesday, as he was defeated 4-6, 4-6, 5-7 by World No. 65 Mackenzie McDonald in the second round.
The Spaniard's level was off throughout the first set, when he only made 65% of his first serves, and struggled with both depth and power on his groundstrokes. Midway through the second set, trailing McDonald by a break, Nadal pulled up at the baseline following a rally, clutching his body with a grimacing look on his face.
4-6, 3-5 down, Nadal took a match timeout to get treatment for what appeared to be his hip, and following the long delay, never looked at the same competitive level again. His body language was miserable, as the camera panned to his concerned-looking team, throughout the third set.
There was a sense that even if Nadal gets past the current hurdle, his physical state and form are not enough for him to win in Melbourne again. After holding out on serve till 5-4 in the third, Nadal began flattening the ball in hopeful groundstrokes and serve, failing to run around or compete in the longer exchanges before folding at 5-7 in the end.
Nadal was far from one of the favourites coming into the tournament. He was in arguably the worst form of his life, losing seven of his last nine competitive matches, and there were major concerns regarding his fitness after an abdomen injury had troubled him through most of the second half of the season.
The Spaniard will now fall to World No. 6 in the rankings, with 1,350 points to defend in the next few months. Irritable with all the questions surrounding his retirement ahead of his title defence, that conjecture will only grow after another pain-ridden performance, with commentators on the tournament's world feed thanking Nadal "in case he does not play this tournament again."
For McDonald, this was the biggest win of his career in an impressive performance, taking advantage of Nadal's poor form. He takes on one of Dalibor Svrcina and Yoshito Nishioka in the third round.